Do you like walks and don't want to be bored at home? Do you like to solve crossword puzzles? Are you interested in science in connection with culture and history? Then we have something just for you! Take a walk with family or friends in the center of Brno and try to answer our tricky questions. In addition, this game was prepared for you in cooperation with us by the grandson of a world-renowned Czech scientist. Which one? You will learn in a crossword puzzle!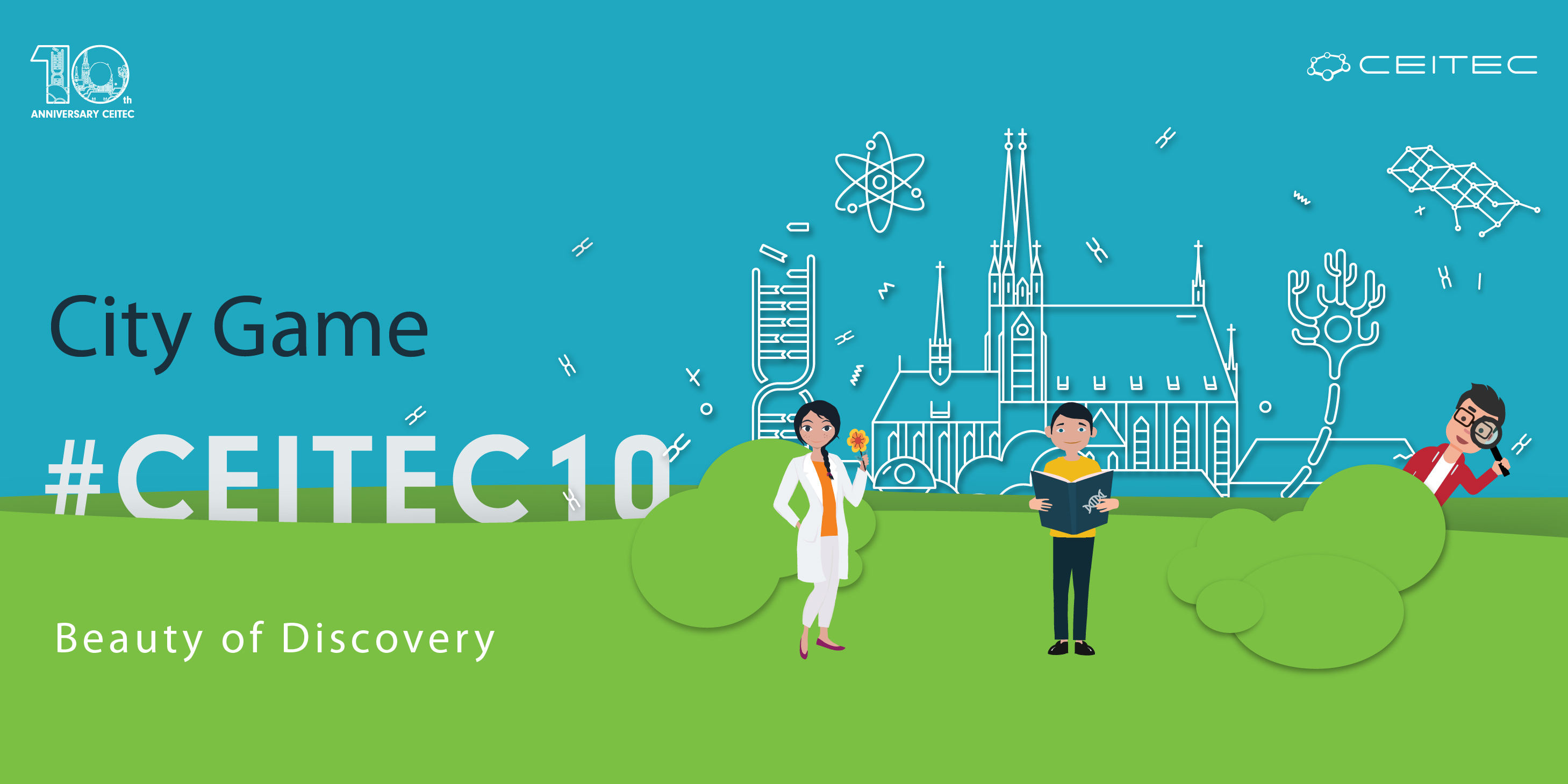 CEITEC is celebrating 10 years this year, and for this occasion we have prepared, among other things, a thematic city game in which you will spend a pleasant time with your loved ones, breathe fresh air and at the same time test your knowledge in the field of science. In each question, you will also learn something about CEITEC. The secret of the crossword puzzle will then give you an indication of the next activity that we are planning for the anniversary. After sending it, everyone will be rewarded with an electronic CEITEC package through the game, and at the same time 10 of them drawn can receive an original CEITEC gift every month.
How to start playing?
Go to this link where you will find the crossword puzzle, or download the crossword puzzle in PDF for printing.
The input also includes GPS coordinates of individual places, so you don't have to worry about getting lost along the way.
What to take with you?
charged smart mobile phone
for those who prefer to work with pencil and paper, printed crossword puzzle, pencil and writing pad
comfortable clothes and snacks
How long is the game?
The game lasts about 2 hours and is 2.3 km long.
Who is the game for?
For everyone who is interested in science :-) We recommend the game for at least high school students and adults.
The game is for CEITEC people, but also for the public. Don't just expect questions about CEITEC, but you will learn something about us and our research from each of them.