23. May 2019
Accident rates are increasing and fractures are, unfortunately, their normal part. When a fracture occurs, it is always necessary to immobilize the injured limb for a few weeks. In the case of fracture fractures with many bone fragments interfering with the joint, there is sometimes poor fracture healing. In these cases, it is often necessary to approach the surgical solution, but even this procedure may not yield a satisfactory treatment outcome. The patient may then suffer from limitation of the injured joint's momentum and chronic pain of the injured limb associated with premature development of post-traumatic arthrosis.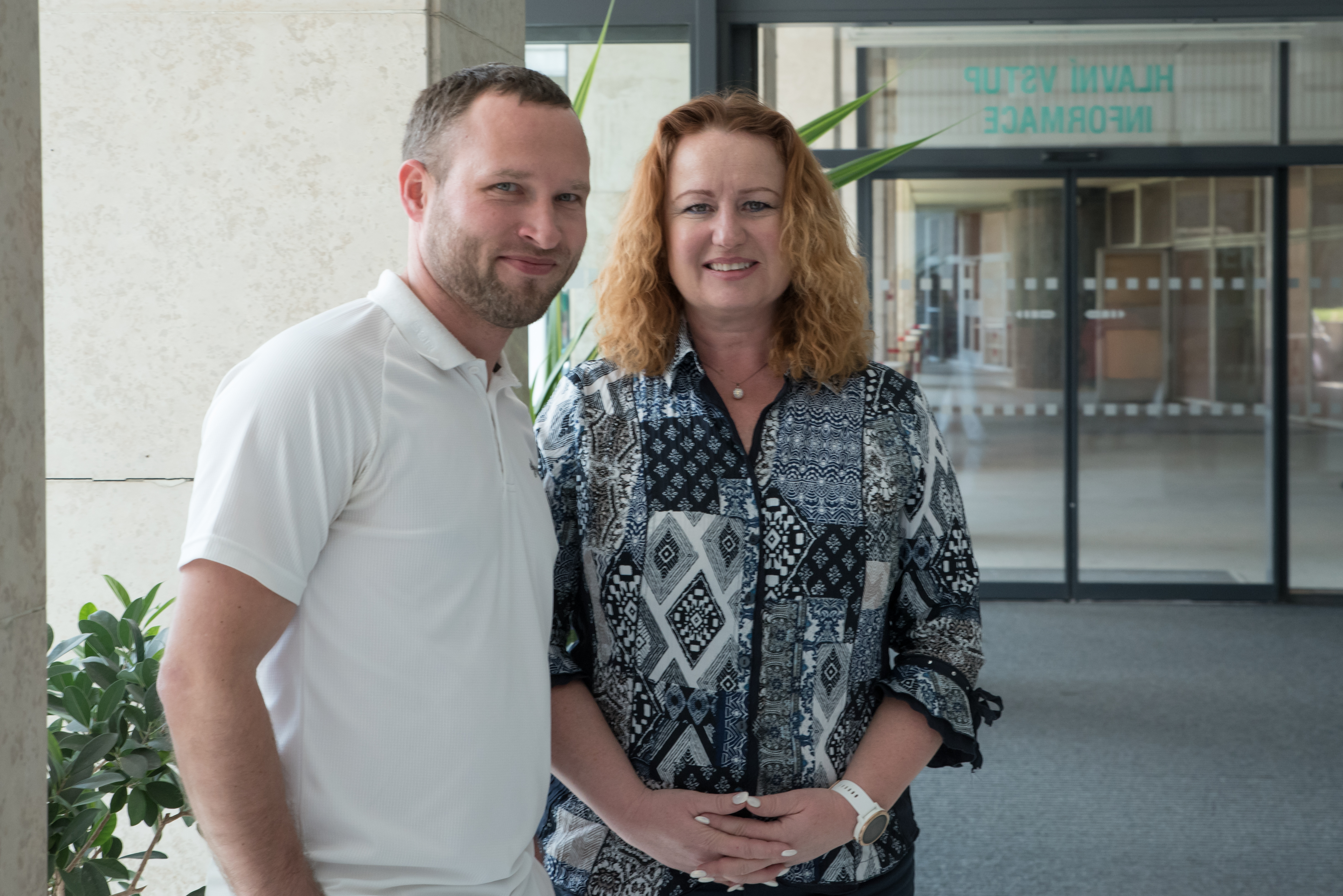 It is precisely for these cases that doctors of the Clinic of Injury Surgery of the University Hospital Brno and the Faculty of Medicine of Masaryk University under the guidance of Dr. Milan Krtička, together with a team of CEITEC BUT scientists, headed by associate professor Lucy Vojtova, develop a bone glue. With their long-standing project, they have already achieved the first excellent results by successfully creating a prototype polymer composite bone adhesive. Its advantage is the ability to bond bone fragments, promote fracture healing and absorb over time.
Bone adhesive must meet a number of requirements: it must not be toxic to the body and bone, it must be resorbable, as well as be sufficiently porous and support the growth of newly formed bone tissue into both the adhesive and the fixed bone fragment. All in all, the adhesion of the bone to the adhesive should be sufficient to ensure that even a minimal force does not destroy the bonded joint of the bone fragments. Although the issue has been given due attention in the world, no bone adhesive has been developed by another scientific team to meet the requirements described above and to be useful in clinical practice.