4. Nov. 2020
According to molecular biologist and physician Marek Mráz, the absolute key to the treatment of oncological diseases is understanding their causes and the mechanisms that trigger the aggressive behaviour of cancer cells. Having amassed experience at the Mayo Clinic and in the labs of UCL San Diego, five years ago a grant from the European Hematology Association helped to bring him back to Masaryk University in Brno, where he is now working as head of a lab at CEITEC MU and at the University Hospital. In 2018, he received a prestigious ERC Starting Grant from the European Research Council to investigate the biology of leukaemia and lymphomas, and the possibilities of their targeted treatment.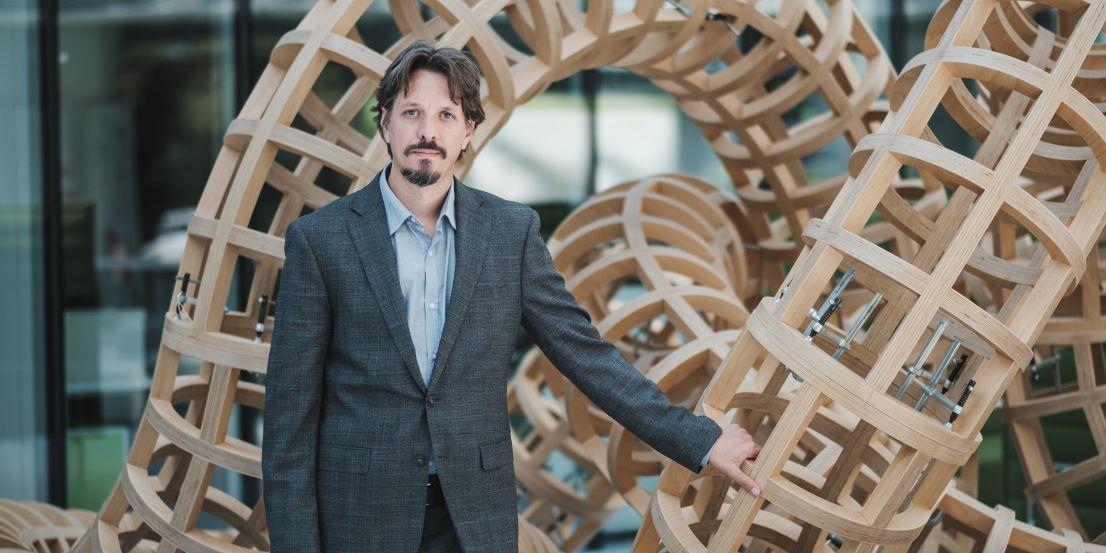 Researchers in other fields sometimes complain their work lacks the flattering public image of medical research. Marek Mráz examines what happens at the cellular and molecular level in the bodies of people suffering from leukaemia or lymphoma. So, when asked what his research may turn up, he can quite simply answer: improvements in the treatment of an insidious haematooncological disease.
Does he see this as an advantage? "I'm not sure," he says, pausing silently.
"Yes, we also explore issues that provide fairly direct leads to new drugs and drug combinations. At first sight, the context of my work seems easy to explain and understand, but it's still primarily basic research – I'm not one who's going to sort out someone's illness in six months and make it go away. The issues I deal with are often more theoretical than practical, it may not even be immediately apparent how they relate to the treatment of cancer patients," he adds after a moment.
Looked at this way, he says, it makes no difference whether you are doing basic research in botany, physics, or – as is his case – in oncology. And he points out that he dislikes the emphasis on applied research, especially when it happens at the expense of basic. "You never know where the next fundamental breakthrough for humankind might come from."
You don't get far without science
He holds degrees in medicine and molecular biology from Masaryk University (MU). "I chose this combination after I'd realized that if any real progress in cancer treatment is to be achieved, it must be preceded by understanding the disease at the molecular level."
He thinks that for a long time, medicine has worked 'only' by trial and error. "Empirical findings indicate that some drugs help patients, and with some drugs we even know why, but – especially when cancer is concerned – the absolute key is to understand what causes the disease, what turns normal cells into cancer cells, and what triggers their aggressive behaviour. Really effective and targeted intervention isn't possible until we've understood the basic principles."
Science as a philosophy of life
Marek Mráz is clearly eager to start discussing the ins and outs of his research, but I am also interested in the events in his life that have brought him to science.
"Science is my guiding philosophy and my lifestyle. By the same token, it imposes limitations on my other activities and hobbies. I like literature and the arts, I even occasionally try my hand at painting, but science as an attitude towards life is what I really identify with," he says.
"I've simply decided to spend my life examining things, phenomena, and trying to understand how they work. There're few things that I enjoy more."
You can find the whole interview HERE.
Author: Lenka Vrtišková Nejezchlebová
Source: Universitas