27. Oct. 2021
High school student Vojtech Haluza, from the grammar school Brno Reckovice, became this year's winner in the national student competition Ceske hlavicky in the "Genus – nature around us" category. In his work, Vojtech investigated the role of SOSS1 and SOSS2 complexes in the communication between transcription and homologous recombination, which occurs during the repair of double-strand breaks in DNA. This process is currently the subject of the most advanced research concerning the repair mechanisms of damaged DNA, and possible new findings could have a major impact on the suppression of tumour growth. The teenage prodigy Vojtech Haluza, who celebrated his 18th birthday only a week ago, is currently finishing the final touches on his first scientific co-author publication in Richard Stefl's lab at CEITEC, in collaboration with Oxford University.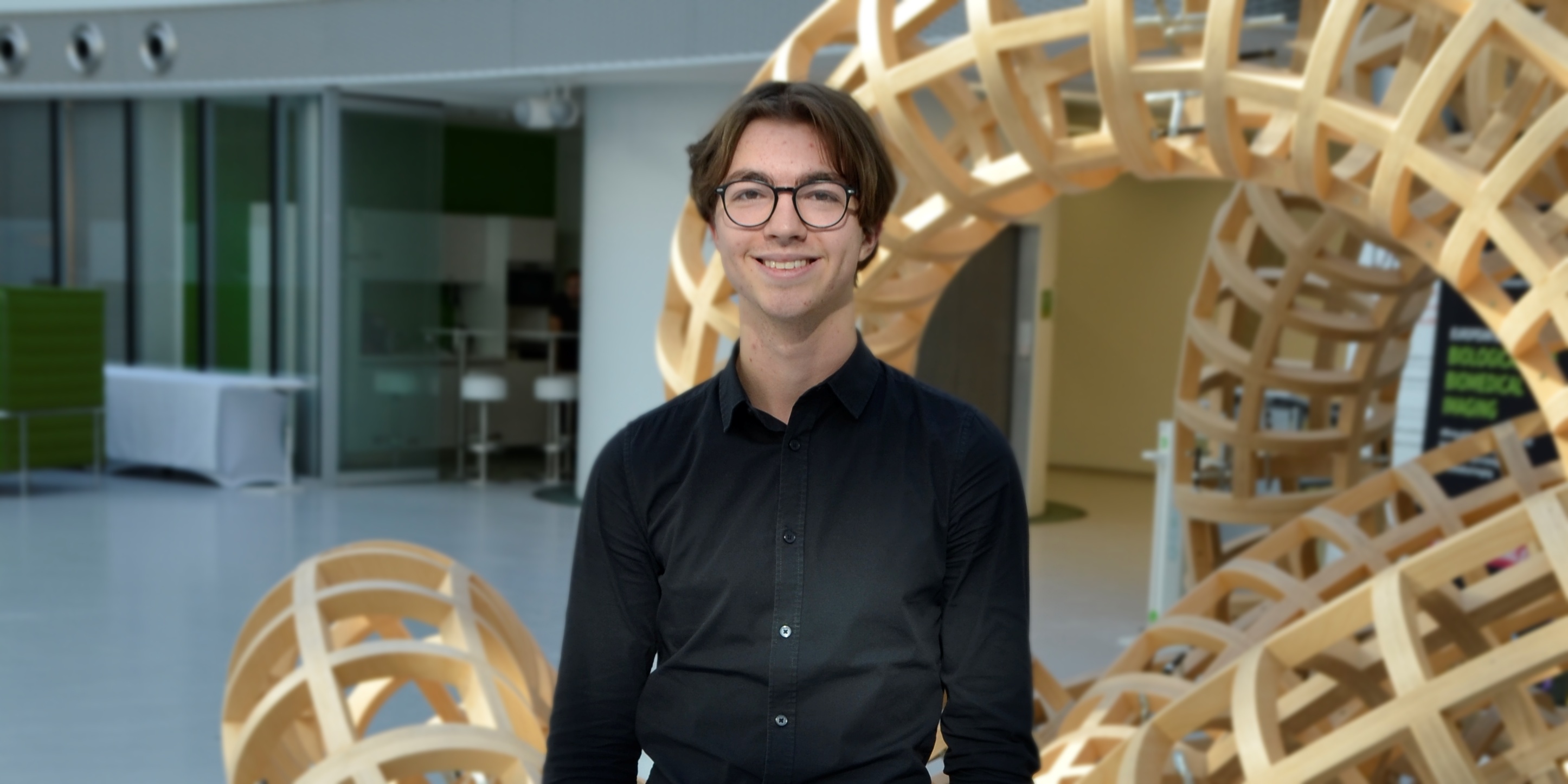 What is very interesting about this success story is that Vojtech Haluza was never particularly interested in science. He enrolled in the Secondary School Research Programme because a thesis was compulsory at his grammar school. "I was looking for an interesting project, and the description of Dr. Sebesta's project caught my attention. I said to myself that if I already have to invest my time in this mandatory activity, I want it to do it right, so that it would make sense, and that's why I decided that I will do it properly. I wasn't a big fan of science before, but as soon as I tried it, I realized how much I enjoy it. Now I know for sure that I definitely want to continue my career in science," explains Vojtech Haluza.
Finding and supporting young talents is extremely important. Researchers from CEITEC have several options for tapping into the young talent pool. Every year, researchers (including PhD students) can submit a project at the JCMM Secondary School Research programme, but also invite a foreign student for a whole summer internship via Masaryk University's International Cooperation Center and their Summer Research Internship programme or the newly offered Intensive Summer School programme. Researchers also have the opportunity to place advertisements for internships or part-time jobs via the JobCheckIN portal at the Career Centre of Masaryk University and attract bachelor's and master's students interested in science to their laboratories.
CEITEC is keen to support young talents, but also to popularize science in general. The centre regularly opens its modern laboratories to grammar school students interested in science, as well as to other members of the society. Teachers, as well as science-passionate students, can contact the Science and Innovation Support Department and to inquire about an excursion, internship or a part-time job. "Contact us if you wish to try working within an excellent international scientific team. We will try to find the right programme for every talented and motivated student, or to create a customised offer. The world needs science, and science needs the most talented students," says Katerina Ornerová, Head of the Research and Innovation Support Department at CEITEC MU.
For the full version of this article please refer to the Czech version.