16. May 2022
Nikola Kostlánová, Robert Vácha and Zdeněk Farka were awarded for their extraordinary achievements in science, research and pedagogical activities
The Rector of Masaryk University Martin Bareš awarded today more than fifty personalities of Masaryk University for their extraordinary achievements in science, research, pedagogical activities, art and civic activities. This year's Rector´s Awards were presented in a total of thirteen categories and three awards went to CEITEC MU. Scientific Secretary Nikola Kostlánová won the Rector's Award for innovation in teaching, biophysicist and research group leader Robert Vácha won the Rector's Award for extraordinary results in an international grant competition and biochemist Zdeněk Farka won the Rector's Award for extraordinary research results for young researchers under 35. The ceremony took place on Thursday 19th May in the Aula of the Faculty of Law on the occasion of the academic holiday Dies Academicus 2022.
Nikola Kostlánová: Rector's Award for innovation in teaching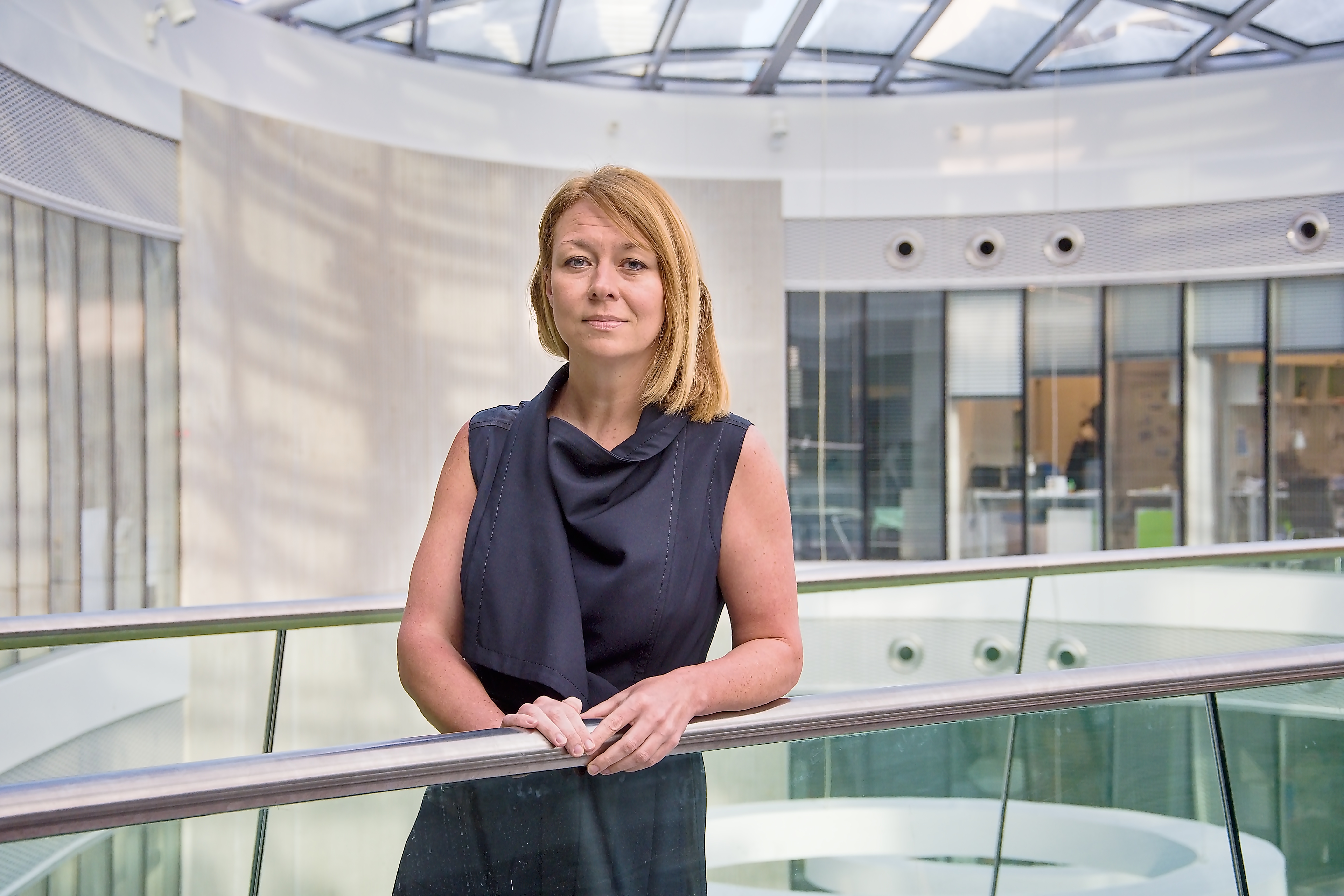 Nikola Kostlánová was the initiator of key activities of the doctoral education at CEITEC MU. She introduced innovative international standards into doctoral education and her model subsequently shaped doctoral studies at CEITEC MU but also inspired and influenced other parts of Masaryk University and even other universities in the Czech Republic and abroad.
She played a key role in the foundation of the international CEITEC PhD School, which at that time represented a completely unique concept of doctoral education in the Czech Republic. Teaching at the CEITEC PhD school takes place entirely in English, the curriculum includes subjects aimed at the development of soft and transferable skills, students are guaranteed a significantly higher income than the state subsidy, supervisors are obliged to support the career development of students, and a transparent system of regular independent monitoring of the study is set up. An important pillar of the CEITEC PhD School is also the international recruitment of doctoral students, which has resulted in attracting talented students from all over the world. The doctoral program was successfully re-accredited in 2020 and it also received positive feedback from the international advisory board ISAB.
In the last two years, Nikola Kostlánová has initiated and implemented the Thesis Advisory Committee. This new tool allows for efficient monitoring of the progress of doctoral studies of individual students and reacts flexibly to potential obstacles and failures through obtaining a second independent opinion from recognized science experts. At the same time, it empowers doctoral students and offers them the opportunity to take responsibility for their performance and further career, as the doctoral students themselves are primarily responsible for the composition of their Thesis Advisory Committee.
More information about the CEITEC PhD School HERE.
Robert Vácha: Rector's Award for extraordinary results in an international grant competition
Robert Vácha is a research group leader at CEITEC MU. In 2020, he received the prestigious ERC Consolidator Grant for a project called Peptide Killers. The project uses peptides to fight antibiotic-resistant bacteria. Peptides are short chains of amino acids that have different properties. Many of them can, among other things, kill bacteria, and Robert Vácha tries to use the advantage of this feature to find natural or artificial forms of peptides that could help fight antibiotic-resistant bacteria.
Robert Vácha's research is of global importance due to the rapid growth of resistant bacteria that occur worldwide. Infections caused by resistant bacteria are difficult to treat and sometimes cannot be cured at all. The use of antimicrobial peptides (AMPs) could lead to the development of new treatments for resistant pathogens. As part of his project, Robert Vácha wants to design new types of peptides that will be able to selectively target and disrupt pathogen membranes without damaging human cells.
More about Robert Vácha´s research HERE.
Zdeněk Farka: Rector's Award for extraordinary research results for young researchers under 35
Zdeněk Farka works at CEITEC MU and at the Faculty of Science of Masaryk University. He and his team are developing bioanalytical methods for the detection of clinically and environmentally significant substances. Zdeněk Farka and his colleagues recently developed a new diagnostic method that uses photon-upconversion nanoparticles to create special labels for more accurate and faster detection of cancer biomarkers. This method enables early detection of several oncological diseases and enables doctors to diagnose even a slight deterioration of the health condition already in the beginning of the disease. The results of this multidisciplinary applied research were published on February 18, 2022 in the scientific journal Nature Protocols.
In addition to doing research and publishing scientific papers, Zdeněk Farka is intensively involved in the pedagogical work and education of a new generation of scientists. He teaches a number of lectures, seminars and laboratory exercises at the Department of Biochemistry at the Faculty of Science. In the past, he completed internships at the University of Regensburg in Germany and at the University of Rouen in France. In 2018, he received the Young Scientists Award, which is awarded annually by the French Embassy.
More about Zdeněk Farka´s research HERE.