10. Sept. 2020
Michaela Krafcikova, a doctoral student at the National Center for Biomolecular Research at Masaryk University (MU) who is conducting research in Lukas Trantirek's research group at CEITEC MU and at the Institute of Biophysics of the Academy of Sciences of the Czech Republic, received one of the main science awards of the French Embassy, which are given annually to young talented scientists. This year was the 26th run of this science competition, in which a total of 66 candidates under the age of 33 were nominated by their university or the Academy of Sciences on the basis of the quality of their doctoral study research work. Seven evaluation panels consisting of 45 leading Czech and French professors and researchers selected the best candidates in a total of seven categories. This year, the jury chose 26 laureates, with three main winners for each category, including Michaela Krafcikova, who received a financial bonus. The two best candidates in each category will be given the opportunity to spend one month in France in a laboratory of their choice.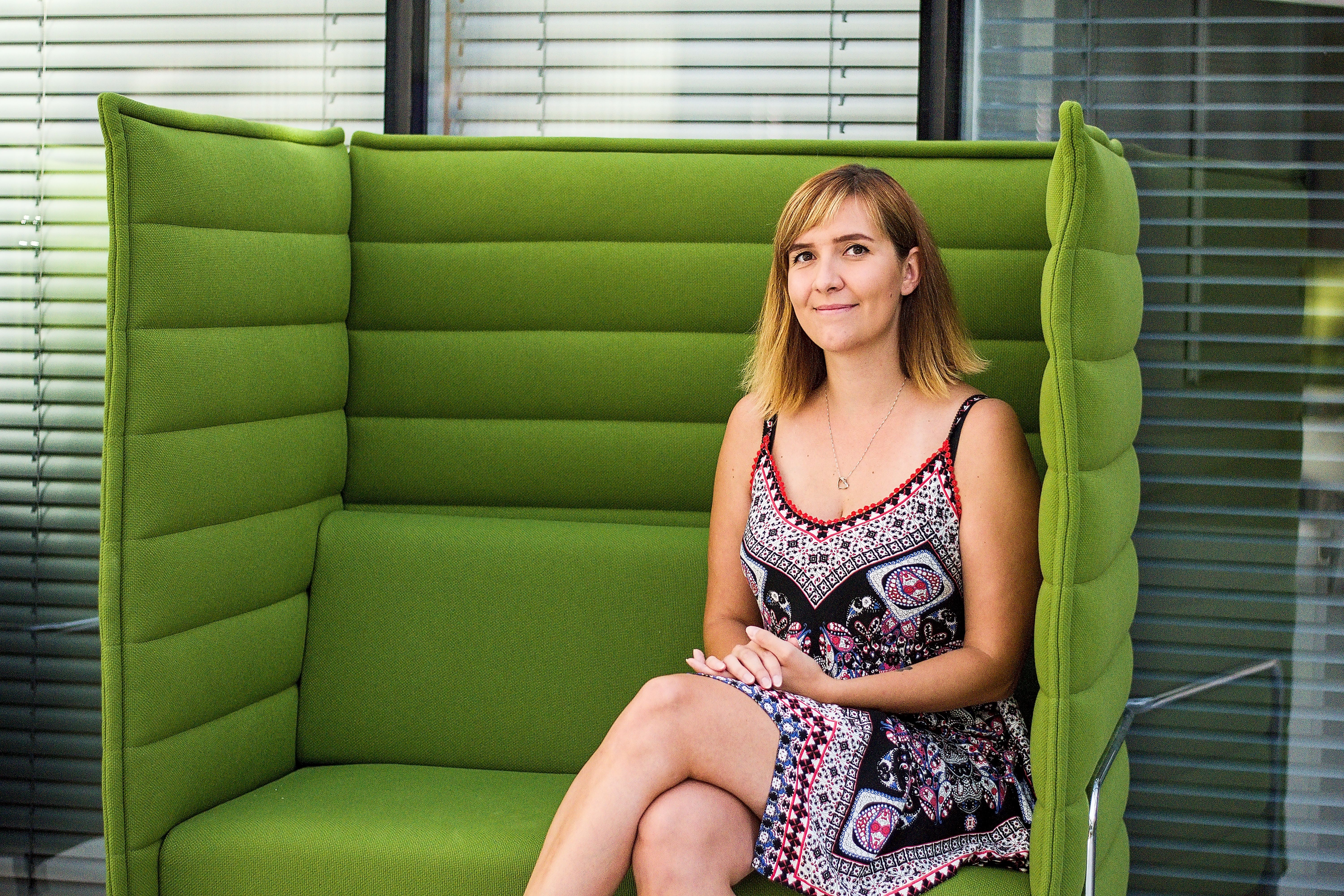 The ceremony of the Science Prize 2020 was opened by the French Ambassador to the Czech Republic, Roland Galharague. The award is annually given to the young scientists by the famous French chemist and Nobel Prize winner, Jean-Marie Lehn, who created this award 26 years ago. Unfortunately, this year, he was unable to attend the award ceremony in person due to the coronavirus pandemic, and spoke to the laureates via a video call. In his motivating speech, he emphasised, among other things, the importance of science for society.
The awarded junior researcher from CEITEC MU, Michaela Krafciková, graduated from the master's program in Biophysics at the Faculty of Science at Masaryk University. She is currently enrolled in the 4th year of her doctoral study in Biomolecular Chemistry at the National Center for Biomolecular Research (MU). She is conducting research at CEITEC MU under the leadership of associate professor Lukas Trantirek, in cooperation with the team of the SYMBIT project (Institute of Biophysics ASCR). Michaela's main research focus is the development and application of advanced methods of nuclear magnetic resonance. She is currently completing her one-month internship in France, which she was offered as part of the award. In her French laboratory, she is mainly dealing with solid-state NMR spectroscopy. After completing her doctoral studies next year, she is planning for a postdoctoral fellowship at Utrecht University in Netherlands.
Author: Ester Jarour