Events we organized
SUMMER SCHOOL OF THE EUROPEAN FEDERATION OF EPR GROUPS ON ADVANCED EPR 2019
The advanced EPR school is an initiative of the European Federation of EPR groups (EFEPR) to ensure the continuation of the successful development of EPR techniques and their applications. Lectures and tutorials by top researchers in the field provide close coupling between theoretical background and the experimental techniques.
---
THE EUROPEAN SCHOOL ON MAGNETISM 2019
The topic for the 2019 European School on Magnetism was Experimental techniques, part of the Series of the European School on Magnetism. The School was addressed at young scientists, mainly PhD students and post-docs, both experimentalists and theoreticians.
---
EMSLIBS 2019
The Euro-Mediterranean Symposium on Laser-Induced Breakdown Spectroscopy (EMSLIBS) has a long history and we were pleased and honored to host its jubilee, the 10th EMSLIBS symposium in Brno. EMSLIBS is organized every second year and alters with the LIBS conference which was organized in 2018 in Atlanta, Georgia (US).
---
Czech-German Scientific Conference on Nanotechnologies and Advanced Materials 2019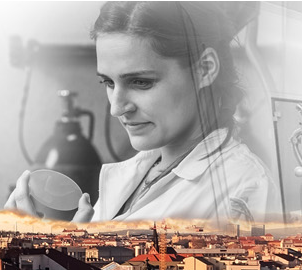 The Ministry of Education, Youth and Sports of the Czech Republic (MEYS) and the Federal Ministry of Education and Research of Germany (BMBF) organized the Czech-German Scientific Conference on Nanotechnologies and Advanced Materials in May 2019.
---
ICN+T 2018
The 2018 International Conference on Nanoscience + Technology (ICN+T) provided an international forum for discussion of the latest developments in nanoscale science and technology and relevant instrumentation and methodologies.
---